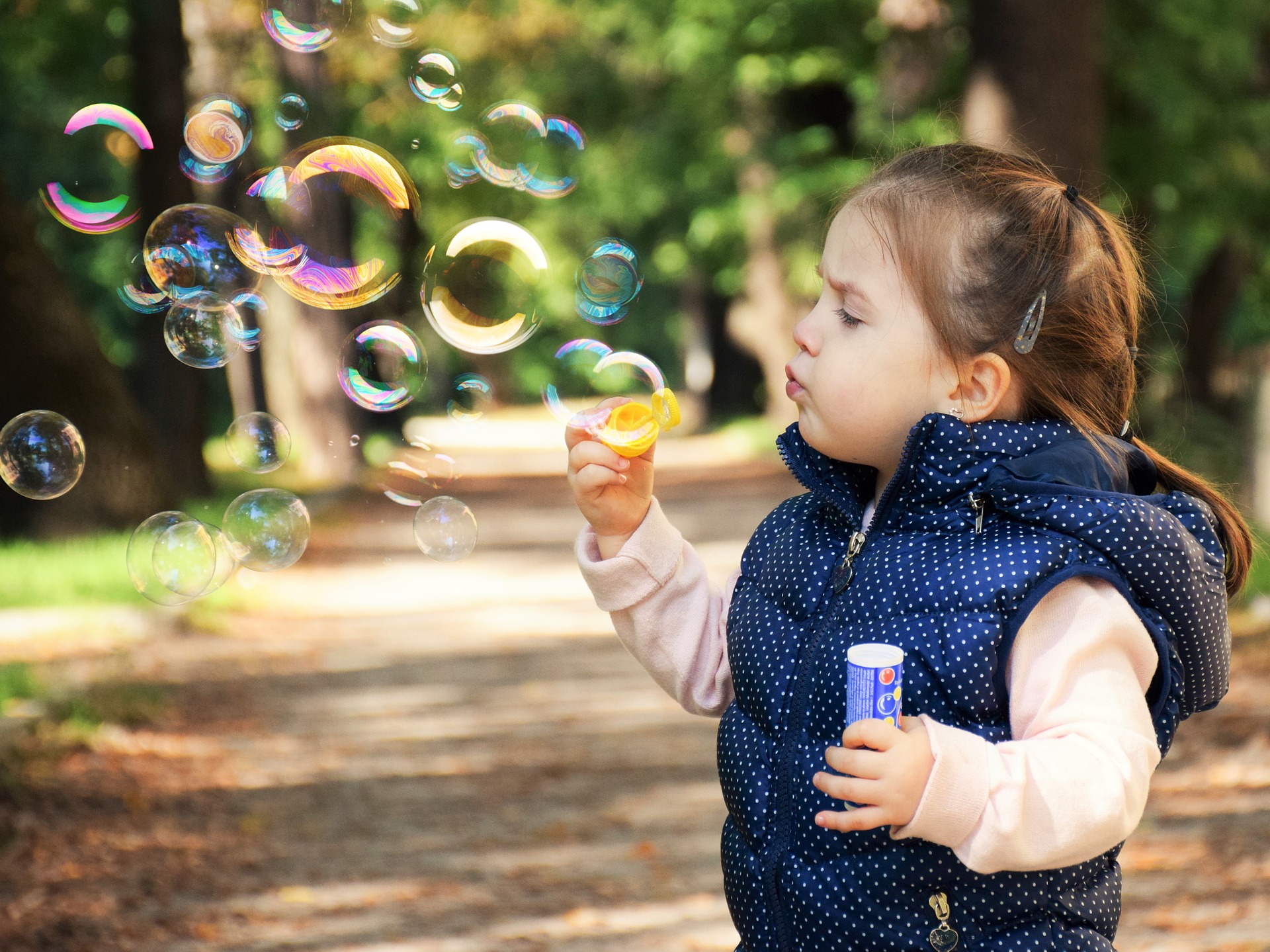 Your child is growing up fast — and the time has come to start sharing the important safety tips and lessons that you learned as a child with him or her. Teaching your little one critical safety lessons should be a process rather than a crunch session; if you try imparting all of your wisdom at once, your child may feel overwhelmed or even anxious, and is less likely to retain everything you want him or her to know. You'll both be better off picking a few essential rules to start, and building on those and adding new lessons over time.
To help you along the way, we've outlined the six most important safety lessons that your child needs to know the moment he or she has the ability to leave home unsupervised. This doesn't necessarily mean that he or she is allowed to wander off on their own, but rather, that the possibility exists that he or she could. For example, your three-year-old could get separated from you at Disneyland or slip out through the doggy door at home while playing — and in either of those cases, he or she must know how to stay safe.
1. Stay away from strangers.
Many would argue that this is the first and most essential lesson for your child to learn. The moment he or she can walk (and, thus, escape your eyesight for more than a moment), "stranger danger" becomes relevant. The National Crime Prevention Council (NCPC) shares exactly what your child should learn at a young age, such as who a stranger is and which strangers are considered "safe."
"Safe" strangers include police officers, firefighters, teachers, librarians, and store owners, since they can direct your child to safety should he or she get separated from you at their store. You should emphasize that if your child ever needs help, he or she should turn to someone in a public place or donning a uniform for assistance. Developing designated safe spaces around town can help establish checkpoints for your child to find, should he or she ever lose you in a crowd. For example, if your child gets lost at a department store that the two of you visit regularly, establish the checkout counter as a designated safety spot.
2. Know how to get in contact with emergency responders.
From the age of three or four, your child should know how to locate a phone and dial 911. You should also show your child how to operate your cell phone. Unfortunately, many cell phones have a lock or passcode that he or she may not be able to remember, especially in a stressful situation. If you don't have a home phone, you should seriously consider leaving your phone unlocked and easily accessible by your child in case of an emergency. Not only could it save his or her life, but it could save yours, too.
3. Learn how to problem solve and remain calm in dangerous situations.
This lesson is best learned over a long period of time and through your example. Your child watches you cope with frustrating or complicated situations and will model his or her own reaction off of yours, so remember to remain calm when you face a serious problem. If you get angry or lose your temper, you'll teach your child to follow suit. Further, research has linked the ability to stay calm under pressure with success and survival, so keeping cool in trying situations is a truly critical life skill.
4. Don't touch anything without identifying it first.
If your child is going to spend time in a daycare or summer camp facility, it is very important that he or she understands the dangers of touching unknown objects. These objects could be hot, poisonous, or sharp. From a young age, teach your child that he or she should never touch something without having it identified by an adult as safe to handle.
5. Never be afraid to talk to safe stranger.
We talked about safe strangers earlier, but this lesson is becoming increasingly difficult to teach as men and women across the country become more distrustful of the police. No matter what, your child should feel comfortable around police officers, and welcome to approach them for help if they are in a dangerous situation. This means that, until your child is old enough to separate distrust and logic, you should avoid anti-police talk in your household — you are an example to your young one, and he or she will pick up on any negativity you associate with police officers.
6. Always remember your designated safety spot.
Having a designated safety spot can save your child's life in an emergency situation when a child needs to leave your home even if you're not together, as in the event of a fire. The spot should be located near your home so it can be accessed quickly, and preferably have a familiar adult. A trusted neighbor's house is a great option — just make sure you've gotten permission from your neighbor. It's also helpful to have practice drills where you and your child both walk to the safety spot together during a non-emergency time so he or she will be comfortable going it alone if they ever need to. Fire Facts has more information about family fire safety and how to teach your child important skills should a fire take place in your home.
These safety lessons will help your child become more self-sufficient and safe in the real world. Build on these lessons as your child ages, and take the time to answer any questions he or she might have along the way. You'll be grateful you did.
Photo By: Pixabay